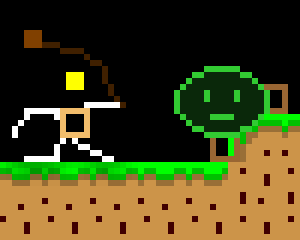 Whipper is the seventh class in Stick Ranger. It is a melee class, and, like the Priest and Gunner before it, was added after the start of the game in ver6.3. They use whips to attack, hence their name. The Whipper can also hit multiple enemies with the tip of the whips when they attack as if there is a natural Explosion's Card 4. They are slightly faster than Gladiators, but are slower than Boxers. The Whipper's magical weapons tend to use a lot of MP, but they are the only class so far that can increase Bullets without the use of a Bullet's Card.
Stats
| Stat | effect per SP invested | LP |
| --- | --- | --- |
| LP | No effect | + 10 |
| STR | Min and max AT + 1/2 | + 3 |
| DEX | Bullet + 0.2 | + 3 |
| MAG | + 1 MP gain per hit with magical weapon | + 2 |
Weapons
The Whipper uses the:
Facts
Whipper was suggested by drseaweed (now known as TheSeaweedDoctor or The Noob King) on the Dan-Ball Forum. (It should be noted that most of the ideas for this class from the forum were never released with the class itself. This could have been made at random.)
It is the first class that uses completely flexible weapons.
It is the first melee class in the game that was not created upon the game's release.
It is the first class that increases Bullets without using any compo items.
The Whipper charges its MP by each swing of the whip, but the magical effects are only triggered when the tip of the whip touches an enemy.
Community content is available under
CC-BY-SA
unless otherwise noted.